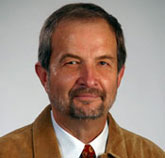 The Virgin of Guadalupe and Tonantzin
In response to Professor Sandstrom's article
What happened to the Aztec gods after the Conquest?

(see R/H menu) we received a question from Maritere Arroyo questioning the validity of associating the Virgin of Guadalupe with the Aztec goddess Tonantzin. Professor Sandstrom has kindly sent us this thoughtful and detailed reply...
Mexican decorated tableau of the Virgin of Guadalupe (Click on image to enlarge)
This is an excellent question. If you read any ethnographic description of a Native American community in Mexico that includes a section on religion, you will find mention of the Virgin of Guadalupe. Encyclopedias or handbooks on Mexico also typically have entries on this important sacred figure.

According to tradition, the Virgin appeared to a Nahua man named Juan Diego in December 1531 on Tepeyac Hill, north of Mexico City, where there was a shrine dedicated to the female Aztec earth deity Tonantzin. To this day, in Nahuatl-speaking communities (in other communities as well), the Virgin continues to be called "Tonantzin" and her appearance is commemorated on December 12 each year.
Figurine believed to be of Tonantzin, National Museum of Anthropology, Mexico City (Click on image to enlarge)
Tonantzin means "Our Sacred Mother" in the Nahuatl language and she continues to be connected symbolically to fertility and the earth. It is not known precisely how the pre-Hispanic deity Tonantzin became connected to the Christian Virgin of Guadalupe, however, we can assume that many people of the time believed that her appearance represented a return of the Aztec mother deity. There are many myths surrounding the Virgin of Guadalupe but she has been recognized by the Catholic church as a manifestation of the Virgin Mary. The Virgin of Guadalupe has become a national symbol of the Mexican nation and she is viewed by many to be a special protector of Native American peoples.
Post- and Pre-Hispanic: notice the identical position of the hands... (Click on image to enlarge)
In conclusion, in the minds of many people living within and outside of Mexico, the Virgin of Guadalupe and the ancient Tonantzin are one and the same. This sacred figure can be seen to represent the emergence of Mexico as a unified nation born out of the destructive encounter between European and pre-Hispanic civilizations.
Post- and Pre-Hispanic Mothers-in-Lore (Click on image to enlarge)
For Further Reading

• Henry Nicholson discusses the pre-Hispanic deity Tonantzin and shows how she was related to other major deities in the Aztec pantheon:-

Nicholson, Henry B. 1971. "Religion in Pre-Hispanic Central Mexico." In Archaeology of Northern Mesoamerica, Part 1. Gordon F. Eckholm and Ignacio Bernal, eds., pp. 395-446. Handbook of Middle American Indians, vol. 10. Robert Wauchope, gen. ed. Austin: University of Texas Press.

• Alan Sandstrom provides a description of the worship of Tonantsi (a variant pronunciation of Tonantzin) in a Nahua community of the Huasteca, northern Veracruz, Mexico:-

Sandstrom, Alan R. 1982. "The Tonantsi Cult of the Eastern Nahua." In Mother Worship: Theme and Variations, James J. Preston, ed., pp. 25-50. Chapel Hill: University of North Carolina Press.
• Eric Wolf has written one of the classic articles on the Virgin of Guadalupe (Tonantzin) as a Mexican national symbol:-

Wolf, Eric. 1958. "The Virgin of Guadalupe: A Mexican National Symbol." Journal of American Folklore 71:34-39.

Some additional people who have written on the topic of the Virgin of Guadalupe or Tonantzin, whose work can be looked up online or in library catalogues, include Louise Burkhart, Susan Kellogg, and Stafford Poole.

Photos by Ian Mursell/Mexicolore
This article was uploaded to the Mexicolore website on Jan 30th 2011
---

Here's what others have said:
16

At 12.01am on Sunday July 23 2017, Rosemary Blanchard wrote:
Consider it an act of compassion by Tonatzin/Mary/ChangingWoman/QuanYin -- the female divine principle who comforts the oppressed. To worship Tonatzin as Tonatzin would have resulted in torture and execution by the Spanish. So Tonatzin/Mary appeared in a blended manifestation in relation to which the brutally repressed Aztec/Nahuatl people could find some solace. They still do.
Mexicolore replies: A powerful point: many thanks for this contribution.
15

At 7.38pm on Tuesday December 6 2016, Annette Clark wrote:
Thank you for this article. I have been looking into the "many faces" of Mary. I was hoping to find a book which covers a thorough study of Mary as melded with indigenous historical accounts of the god-dess. This article was a great start. If you know of such a book, please do let me know. There are so many books on Mary that it is difficult to sift through them all! Best to you.
14

At 12.32pm on Saturday November 26 2016, Sergio Diaz wrote:
This article does touch on a very important fact that is overlooked. The Virgin de Guadalupe is worshiped today throughout what was Mesoamerica. The reason being is that the story of the immaculate conception was already rooted in culture long before the conquest of Mexico by the Spaniards and introduction of false religion. The blessed mother of Huitzilopotchli was said to of been impregnated by immaculate conception giving birth to one of the two most honored deities the God of War who is a representation of the Sun. The Mother was worshiped in many aspects and governing not just belief but also government. The structure was dominated by masculine attributes but respectful of females. It should be pointed out that one of the highest offices that could be held by a male official was that of Coatlicue. So it easy to see that blessed mother was already established and the truth of why the people hold the Virgin in such high regards
Mexicolore replies: Thanks, Sergio, great point. It's true, the concept of a a virgin birth (Huitzilopochti's) was already embedded in Mexica cosmology. How convenient for the Catholic Church!
13

At 5.35am on Thursday June 23 2016, Rene Enriquez wrote:
I think I speak for those that acknowledge the still modern day Spanish Inquisition of the Aztec Native Americans and other countries around the world that acknowledge the fact of the harmful forced conversions brought by the spanish, and yes I mean the roman catholic church. Killing and stealing from natives is never condoned by anyone and trust me I know I speak for the creator of the universe himself. There is an Aztec eagle on the Mexican flag for a reason, it replaced something else. And I know many are interwoven psychologically by the forceful conversions but there will be a day when the basica will go down for the sake of all forced conversions around the world. Do not ever forget your roots!
12

At 10.09am on Saturday September 5 2015, Alex W. wrote:
Tonantzin/Guadalupe is of great interest far beyond the borders of Mexico. True, the Virgin resolves pre and post Colombian cultural stresses but the Virgin Mary is, among many things, an image that encodes an entire Mediterranean religious history up to and including her part in Catholic canon. Historically, this makes the Virgin of Guadalupe a world symbol. The Virgin Mary replaced many goddesses in Europe and the Near East just as she eventually replaced several Aztec goddesses. As a European non Catholic, I am drawn to her for these reasons.
11

At 7.29pm on Friday December 12 2014, Rose wrote:
As the Shroud of Turin she is indisputable though tested through the worlds finest minds and scientists.Amazing information, as we praise God for her birth and presence bringing our Savior forth.
10

At 6.44pm on Sunday November 30 2014, hayden wrote:
I am not a scholar in this area at all, but are we sure this is Spanish "spiritual conquest" and not a way for the indigenous people to resist even while pleasing authorities? Just curious.
Mexicolore replies: Or a bit of both...? Good point!
9

At 6.44am on Saturday December 14 2013, Calpulli Xiuhcoatl wrote:
The problem with this explanation is that there was never a deity called Tonantzin. Tonantzin (our revered mother) is a title for any of the female goddesses and there were very many of them. It is true that a female goddess was venerated at Tepeyac but it is not known which one of the Nantzin (mother) it was. Additionally the goddesses were only called by their name and not with Tonantzin attached to their name. It was understood they were all mothers, with the exemptions of a few like Xochiquetzal who was always a youthful entity.
If any one doubts this information, try to find a goddess named Tonantzin in any of the ancient native books, sculptures, murals, pottery, etc. She simply does not exist.
Mexicolore replies: This is a very good point - thanks for contributing it. It's true, we've seen Tonantzin as an epithet for several goddesses - most commonly for Coatlicue, the great earth goddess.
8

At 8.48pm on Sunday August 25 2013, Tezcatlpopocatzin wrote:
Thanks for your reply, Mexicolore, and sorry for my harsh tone. Your message was as clear as water. Thanks for clarifying that, and please do continue your great work.
7

At 11.18pm on Monday April 2 2012, MariaEugenia wrote:
Very reasoned comment that of Tezcatlpopocatzin, thanks. I do not speak nahuatl, but I remember that Tonatiuh was the Sun-god, and his mother Tonantzin was the Sun-bearer, pregnant with the Sun, as Dawn is. I think Tonantzin was offered flowers & fruits instead of the blood of sacrificial victims, and she was neither part of the official Aztec pantheon, nor did she have a temple in Tenochtitlan. The effort to blur all distinctions and mix Tonantzin with the bloody Coatlícue and the with the Virgin Mary, started with the PRI's "priests": the politicians & academics.
6

At 5.03pm on Monday March 28 2011, Tezcatlpopocatzin wrote:
This question is ridiculous. No, the Virgin of Guadalupe is NOT, and could never have been Tonantzin. The reasons for these are several. Firstly, in order to make herself understood by Juan Diego, the Virgin couldn't have spoken in spanish, and you know there aren't any D's or G's in the nahuatl alphabet. And secondly: is that the original nahuatl name of the Virgin was, among other variants, Tequantlaxopeuh or Coatlaxopeuh, which means "She who crushes the serpent". Now, how can we dare to say that a catholic goddess who crushes a serpent is EQUAL to a Serpent Earth-Goddess, Our Mother Tonantzin? It seems to me that you're forgetting the little (but very important) detail that the Guadalupan phenomenon was what led the Aztecs into an easier acceptation of the catholic religion: and why is that? Obviously, because the Virgen RESEMBLES Tonantzin, and that's what attracted the Aztec people – but in the end, they are opposite to each other! Please do pay attention to all details.
Mexicolore replies: With respect, using terms like 'ridiculous' just produces heat with no light. Of course The Virgin of G isn't Tonantzin; but she was cleverly created by the Spanish to, as you say, RESEMBLE Tonantzin! This isn't coincidence, it was part of a deliberate attempt by the Spanish to fuse and blur these figures together in the eyes of local people so that, attracted and very likely confused by the similarities, they would be drawn ideologically away from their ancient beliefs and towards the Christian faith. All we're trying to do here is to clarify where this (con)fusion came from, certainly not to encourage it!
5

At 4.59pm on Sunday March 13 2011, dea wrote:
of coursse she is. The black crescent moon under her feet is Lake Texcoco as a lake in the black bowels of a volcano.
4

At 7.52pm on Saturday March 5 2011, Robexarto wrote:
sincretismo es el producto de dos culturas, en este caso el religion de los espanoles y de los Aztecas.
3

At 3.58pm on Wednesday January 26 2011, Tonantzin Bolaños wrote:
Thanks so much for this article! I learn something new every year about the goddess!
2

At 12.57am on Tuesday January 25 2011, Maritere Arroyo wrote:
Mil gracias por su articulo ,muy interesante.Aclara mis dudas. Felicidades por Mexicolore. I love it.
1

At 12.29am on Monday January 24 2011, tecpaocelotl wrote:
I recommend "Nican Mophua" for further reading since it's the first document that was made after the conquest about the Virgin de Guadalupe. The original document was written in Classical Nahuatl.