Text Size:
Click to find out how we can help you!
Guess...
which was the oldest god in ancient Mesoamerica?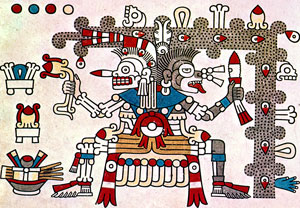 Aztec/Mexica Gods
Welcome to our section on Aztec/Mexica Gods! Here we profile some of the most important gods for you, and provide a downloadable feature for each one, beautifully produced and researched for us by Julia Flood.
---
---
---
---
---
---